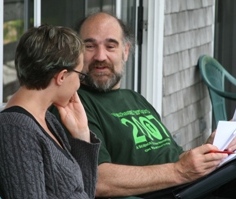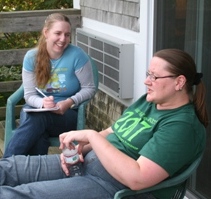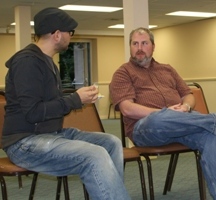 Photos by Steven Gould, use thanks to Creative Commons
VP XV will be held Oct 9 - Oct 14, 2011. Application submissions open Jan 1-June 15.
Viable Paradise is a week-long science fiction and fantasy writing workshop held annually on Martha's Vineyard off the New England coast.
If you've ever wanted to publish in the field of science fiction and fantasy, this is one week that could change your life.
Don't think you qualify for an advanced-level course? As you'll learn at Viable Paradise: don't sell yourself short. Your job is to write the story and send it in. Let the editor decide how to make the cuts.
This site is an unofficial guide to Viable Paradise cataloging information by and about VP's graduates. If you're looking for more information about VP, you've come to the right place.
Are you a VP alum who would like your website or blog information listed on this site? E-mail pam at ballybran dot org. Please make the subject something obvious so your e-mail won't look like spam.
Last updated December 2010