Please check relevant websites for more accurate and up to date information.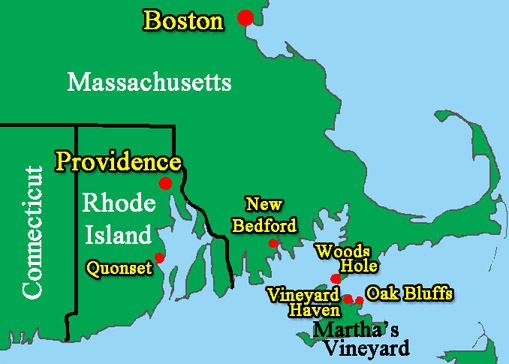 Martha's Vineyard is an island so there is no completely land based way to get there. There are two Martha's Vineyard arrival points: Vineyard Haven, which has both plane and ferry arrivals, and Oak Bluffs, which is ferry only. Generally VP staffies will pick students up at either place.
If your travels will be involving a plane:
If you have transport to the ferry of your choice you have the following options:
All three ferries offer parking lots on the mainland side to leave your car. Only the Steamship Authority (Woods Hole) offers auto transport to the island. If you plan to bring your car across make your reservation early as there is limited room.
Last updated July 2010